Flat Roofing New York City
Flat Roofing Company NYC – Know More
A flat roof is used for many different types of architecture. Most commonly seen on warehouses and large businesses, many homes also use this type of roofing. Overall, it's an easy-to-maintain design. However, you may encounter ventilation and draining issues if the roof is not installed and maintained properly.Do you want to learn more? Visit Flat Roofing Company NYC
Important Roofing FAQ's
Ventilation Issues: A flat roof will only have so many types of ventilation possible. A traditional pitched roof will give you many more options. The ventilation is still important though, regardless of the type of roof you have. You need to allow for cross ventilation to avoid excess moisture from building up. This excess moisture can cause mold, mildew, and decay. Having a pop vent and a ventilator installed on opposite ends of the roof will solve this problem.
Improper Drainage: A flat roof building in an area of the country that sees a lot of rainfall isn't always the ideal scenario. Since the rain won't have anywhere to drain, it will just sit on the roof. This can lead to leaks, and worse, the entire roof failing. If you have a flat roof in one of these areas, you will need to install some type of drainage system. This is easiest when the roof is being constructed. The best placement for a drain would be the center of the roof, at the lowest point. From there a drain pipe that leads back down the exterior of the home will allow a place for the water to go without damaging your roof or your structure.
Improper Roof Coatings: Make sure you understand the best coating system for the region you live in. An epoxy-based roof coating in a high rainfall or humidity area can be dangerous. The epoxy itself can curl up on itself, and bring the roof with it. This will cause major leaks, lead to major damage to your roof, and ultimately the roof can fail. Make sure you get the right coating to avoid these serious issues down the road.
Poor Flashing: If you aren't experienced at installing flashing, trying to install it yourself on a flat roof is not a wise idea. A flat roof requires much more attention to detail when it comes to the flashing. Sloppy installation can lead to water damage that won't be seen until it's too late. One of the most common mistakes in flat roof construction is the use of roofing tar or cement in the joints. This is not water-tight, and water will penetrate these joints over time, causing extensive damage to your structure. This damage is usually not seen until another major structural issue happens, such as water spots on the interior walls. By the time this has happened, you are looking at an expensive repair job. Installing a flat roof is not for the faint of heart. In most cases it's best to have a professional roofing company with experience in your area perform the installation. If you choose to self install, just be prepared for a big job that requires craftsmanship and attention to detail.
Do you want to learn more? Contact Us Today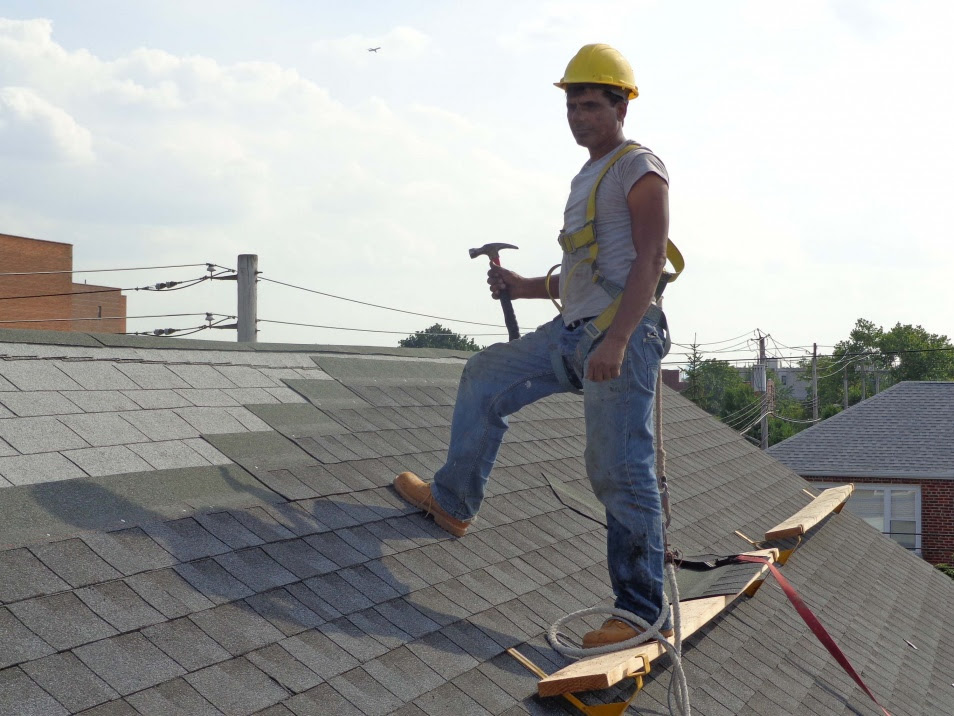 Business material requires an expert group of installers to carry out the activity right. The run of the mill private rooftop doesn't have different distending funnels, smokestacks, and wind stream frameworks to stress over, so the activity is moderately direct. In the event that these territories are not tended to accurately, you can wind up with puddles on the floor or even concealed shape where the holes create. Fiberglass shingles are more water and fireproof because of the minerals made amid generation. Furthermore, they are form opposition, lightweight, and exceptionally adaptable so they can be molded to fit the territory. The life of these mats can be lessened by hot atmospheres, as they have a tendency to diminish and afterward solidify, making shrinkage happen around the material nails that prompts spills. Counseling a business material organization would be the best wager here.
Slate shingles are more costly to introduce and repair, and they measure a ton, so the structure must be reasonable, however they keep going for up to 100 years. They are surprisingly water repellant. Hardly any organizations would consider this cost a need. Sun oriented shingles are the new pattern now. They are appealing as well as deliver vitality. Be that as it may, installers are elusive and can be costly while thinking about the arrival on your venture. The sun oriented shingles supposedly create little measures of vitality contrasted with sun powered boards. Metal rooftops are known for life span however can be costly. They likewise decrease the cost of warming and ventilating and are water tight if introduced effectively by a business material organization. Metal rooftops imprint effortlessly when pelted with hail, and may rust. They are accessible as shingles now and come in numerous hues. Feeling green? Elastic shingles are 95% reused materials.
Greener yet and excellent to take a gander at are the vegetation frameworks. Business material organizations introduce the frameworks at sensible rates and the advantages never appear to end. They are ecologically upgrading, lessen every day operational expenses, enhance general air quality, and offer uncommon security from dampness. Also, these frameworks broaden the life-cycle of the rooftop and in addition being a noteworthy advance in accomplishing LEED confirmation. This rooftop may pay for itself after some time by method for neighborhood and additionally state tax cuts notwithstanding the various vitality reserve funds you will pick up.